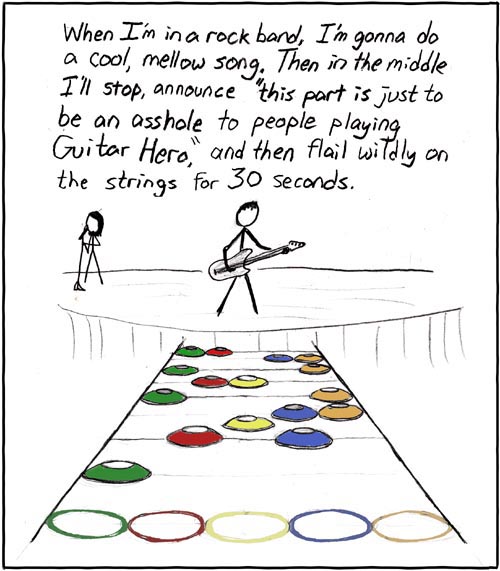 Activision has opened up the pre-orders for
Guitar Hero III
the
Wii
version to fix the "mono" only music issue. Here is the Number to Call, otherwise you'll have to wait for the assumed online sign up:
Customers based in North America wanting to pre-register for a free replacement disc can call

(866) 780-8286

from 8:00am-8:00pm EST, Monday-Friday, and we will notify you once the replacement discs are available.
ONLINE SIGN UP IS NOW AVAILABLE HERE all you have to do is fill out the little form!